LATEST NEWS
Follow Us On Twitter
Please Support The Electra Grand Theatre On Sept 13th
Your help is needed as we continue with restoration of this historic building. Some of our current projects include: Restrooms, Air Conditioning, and Seating.
Please remember us during this special day of giving...
We are particpating in Texoma Gives 2018!!!
Paul Overstreet Live In Concert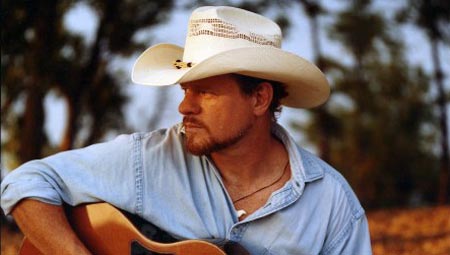 Multiple Grammy and CMA Award Winning singer/songwriter Paul Overstreet will be performing in concert at Electra's historic Grand Theatre on Saturday, October 27th, 2018 at 7:00 PM. The concert will serve as a fundraiser for the continued renovation of the nearly 100-year-old Opera House.

Paul has recorded 10 studio albums and charted 16 singles on the Billboard's Country charts, including 2, No. 1 Hits. He has also written singles for numerous other country artists including No. 1 hit's for Randy Travis, Blake Shelton and Keith Whitley as well as hit's for The Judd's and Kenny Chesney to name a few. During his songwriting career, Overstreet has written or co-written 27 top 10 songs in the country genre, won two Grammy Awards and also ACM and CMA Song of the Year Awards in 1987 and 1988. Overstreet was named BMI Songwriter of the Year, five straight years (1987-91), an achievement on Music Row that has not been accomplished before or since.

Paul will be joined by "Jethro Twang" a group of area musicians who will perform before and with our featured artist. In addition, Electra's own Steve Staley Band will open the show, as well, a few songs will be performed by Robert Craighead an LA based actor and singer, formerly of Electra.

The Grand Theatre is honored to also have the great "Big Jim" Russell as our Master of Ceremonies for the evening. "Big Jim" is one of North Texas most celebrated radio personalities of the past 40 years. Join us for what will undoubtedly be an incredible evening of country music and help in restoring this Texas Historical Landmark.

Arch Rehab Project Kicks Off at Electra Theatre
Work on the Proscenium Arch Restoration project at Electra's historic Grand Theatre started last week, according to theatre board members.

The project will restore the badly water-damaged arch and surrounding wall surfaces and repair arch lighting and footlights. Work should be completed in time for Electra's 2016 Homecoming activities in September. Glenda Ramsey, AIA, of Harper Perkins Architects is project architect and Calvin Davis of Marathon Building Company is general contractor.

The arch repair project has been the focus of fundraising efforts in recent years, and is made possible by financial support from The Priddy Foundation, the Bryant Edwards Foundation, the Fain Foundation, Business Development Corporation of Electra, in-kind professional services, and many donors and local volunteers.